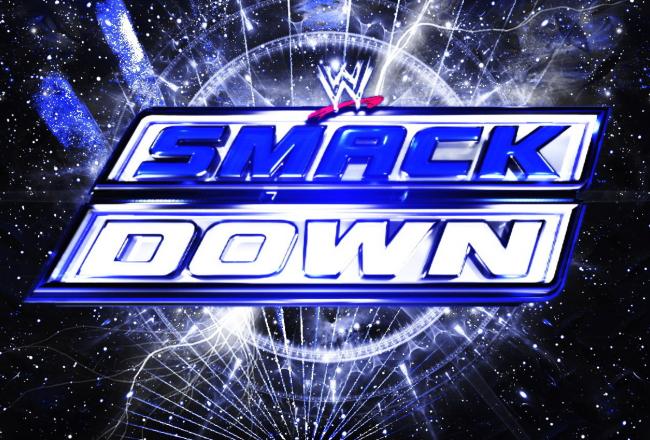 Hello ladies and gentlemen, welcome to our weekly presentation of our WCW Friday Night Smackdown Power 10!. I am your host Justin Roberts broadcasting live from WCW Friday Night Smackdown headquarters in Philadelphia, Pennsylvania. We are only 4 days away from WCW's first pay per view of age 2, Anarchy!. Some big matches are already set in stone including the match to crown Smackdown's first major champion, the historic bout will be contested between the beast Brock Lesnar, and the show off Dolph Ziggler. So now it's time to unveil Smackdown's power 10 for this week and see which superstars gained some spots, and which superstars lost some spots.
1. The Show Off Dolph Ziggler
WCW's resident show off has arguably been the top superstar of age 2, Ziggler has a slogan,"It's not showing off if you back it up", well Dolph has definitely backed up everything he has said so far. Ziggler arguably scored his biggest win of his career here in WCW when he defeated Kane to advance to the finals of the tournament to crown a new major champion on the blue brand, however it's not all bells and whistles yet, Ziggler will go one on one with the beast Brock Lesnar for the title this Sunday at anarchy. Will the show off steal the show at anarchy and become world champion?, or will he be stopped dead in his tracks by Brock Lesnar?, tune in this Sunday to find out.
2. United States Champion Daniel Bryan
The master of submissions and the United States Champion Daniel Bryan holds his spot at #2 this week. D-Bry and his partner Cody Rhodes defeated the WCW Tag Team Champions: Awesome Game on Smackdown this past week, however the victory was earned by disqualification due to The Miz nailing Cody Rhodes in the skull with a steel chair. I am sure that Dashing Dragons wants revenge the question is will they get it. Daniel Bryan must shift his focus to trying to hold on to his United States Championship as a new contender has been determined in the form of the Heartbreak Kid Shawn Michael's.
3. The Beast Brock Lesnar
Brock Lesnar takes a giant leap in our rankings this week due to the fact that he overcame one of his biggest challenges ever, beating his former partner The Rock to advance to the finals in the tournament to crown a new major champion on smackdown. However Brock was not done there he went on to assault a fan and talk some major trash, and then the situation got scary for everyone in the arena when the lights went off, and when they came back on, the debuting monster Ryback stood on stage and was locked in a dead stare with Lesnar. Ryback went on to assault the fan and try to one up Lesnar it seemed. I have a feeling that this is not over, I have a feeling that the tension between these two is going to boil over, the question is when and where because when it does boil over, WCW is going to be consumed by an all out war that is sure to cause destruction to anything and everything in there path. Tune in this Sunday to see Brock Lesnar take on Dolph Ziggler to crown Smackdown's new major Champion.
4. The Heartbreak Kid Shawn Michaels
Shawn Michaels takes a major leap onto this week's power 10 reaching the number 4 spot due to knocking off 5 of Smackdown's top competitors to earn himself a United States Title match in the near future. Many people consider Daniel Bryan's United States Championship reign to be in serious jeopardy. I am sure that the match between Michaels and Bryan will be an instant classic.
5. Cody Rhodes
One half of the Dashing Dragons, Cody Rhodes makes it to our #5 spot this week due to his team knocking off Awesome Game with a disqualification victory. WCW would like to report that Cody does not have a concussion after taking a vicious chair shot to the head in the match. I am sure Cody and his partner D-Bry will be out for revenge.
6. The Game Triple H
Triple H drops 3 spots this week due to his team getting disqualified in there match with the Dashing Dragons on Smackdown. Awesome Game will have to keep there heads on a swivel with Dashing Dragons possibly on the hunt for revenge, how long can The Game keep it together and what is up with all these random phone calls that he is getting? Hopefully we will find out soon.
7. The Undertaker
The Phenom gains 3 spots this week due to his victory on Smackdown against Austin Aries which caused Aries to leave the company. The Deadman also had some choice words for everyone after his match making it clear that he will not stop till he regains the World Championship. Who can blame him, it is his so called Holy Grail.
8. The Monster Ryback
Big Hungry made his long anticipated debut on Smackdown this week and as stated on the commercial for Smackdown, he made a huge impact. He picked up a victory over Triple h's bodyguard, Tensai, who was also making his WCW in ring debut. Afterwards Ryback would go on to confront Brock Lesnar after Lesnar destroyed a fan, the 2 men would go on to have what can only be described as a scary confrontation on stage, Ryback then proceeded down to the ring and further assaulted the audience member in what seemed like an attempt to one up Lesnar. I have no doubt that this seemingly dislike for each other is nowhere near over. Tension is going to boil over ladies and gentlemen, a war is going to begin, and when it does I hope I am there to see it.
9. The Big Red Monster Kane
Kane drops 3 spots this week due to losing his match with Dolph Ziggler on Smackdown that if Kane won, would have put him in the finals of the tournament. Kane has also been quite silent lately, when if ever are we going to hear from the Big Red Monster?
10. Sheamus
The Celtic Warrior rounds out our power 10 this week due to him putting on a good effort in the six man battle royal and being eliminated last in the match.
Well that's all the time we got this week, be sure to tune in next week when we do this all over again to find out how well each superstar of Smackdown did, and whether they moved up or down in the rankings. Im Justin Roberts signing off from WCW Smackdown headquarters in Philadelphia Pennsylvania. Good night everyone.