Good evening ladies and gentleman and welcome to a special edition of Raw's People Power Ranking. We have a special guest host tonight, and here he comes now.
Lilian Garcia: Ladies and gentleman making his way to the ring, from The North Pole, non-other than Santa Claus!!!!!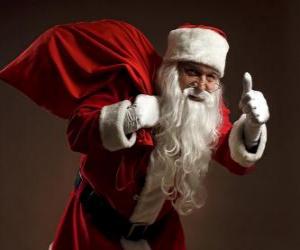 Santa: HO,HO,HO MERRY CHRISTMAS!!!!
Santa: It is with great pleasure to be here before all of you tonight…. Ho Ho Ho Happy Holidays. With only 3 days away from Christmas it's time to see who's been naughty and who's been nice. Here are this week's power rankings. Ho Ho Ho

10)
Mike Tyson!!!
Tyson closes this week's people ranking at number 10. After losing a match against Christian at Anarchy, Tyson was knocked completely off, but after his huge Victory with Alex Shelley on raw he pulls back in at Number ten.

9)
Alex Shelley!!!!
After being the 1st eliminated at Anarchy, Shelley comes in @ number 9 after picking up a victory on Raw with Daniel Bryan against the number one contender for the IC Champion Christian.

8
RIKISHI!!!!
The Leader of Tool, turns of the wCw universe, screwing his Tag Team partner Scotty 2 Hotty causing him to lose the match and quit the company. After picking up a victory at wCw Anarchy against DDP, and defeating Billy Gun on Raw Rikishi is climbing the ladder, and won't let anyone stop him. Will The One Man Band be able to defeat Rikishi or will Rikishi become the New Intercontinental Champion. Tune in on January 1st to find out.

7)
" Mr. Ass" Billy Gunn
Mr. Ass comes in at number seven this week after Rikishi defeated him on raw ending his win streak. Will Billy be able to get back on try and kick some ass, or will he continue to get his ass kicked by the wCw locker room.

6)
Mick Foley
Congrats Mick Foley in coming in number 6, for your constant win Streak after defeating " The One Man Band Heath Slater.
HO HO HO We'll be right back after these messages

5)
Brodus Clay
Brodus Clay has won 4 straight weeks in a row, after picking up a victory against the Intercontinental Champion Heath Slater and his tag team partner Val Venis the Funkasaurus celebrates his way to the top coming in at number 5

4)
Kevin Nash
After suffering a lost to Heath Slater at Anarchy, Nash lost his shot to become the Intercontinental Champion, and comes in at number 4 this week, Can Big Sexy make his way back to the stop or will he continue to fall down the ladder

3)
The New Intercontinental Champion
Heath Slater
The One Man Band makes it into the top three after defeating "Big Sexy" Kevin Nash to become the 1st ever wCw Intercontinental Champion if Age 2. Can the One Man Band keep his title, or will the Bad Man Rikishi break his record? Tune in on New Year's day to find out

2)
John Cena
Cena earns his way to number 2 this week after defeating Alberto Del Rio. Cena has been making a name for himself around the wCw locker room and the wCw Universe. It's only a matter of time before he gets his opportunity at Gold.

1)
The New World Heavyweight Champion
Y2J Chris Jerchio
Y2J Finally made it to the top. Y2J Came to the company with one thing on his mind, and that was the Gold. After a month Y2J got his chance to defeat CM at Anarchy to be crowned the New Champ . Y2J proved to the wCw Universe on Monday Night Raw why he is Champ and that he deserves to be in the big leagues by defeating The Big Show.
HO HO HO, Merry Christmas and to all a good night.
Well that's all we have for this week folks. Have A Merry Christmas and Happy New year. Tune in 2013 as we kick off A Special Raw for the beginning on the New Year. I'm Jerry the King Lawyer Saying goodnight.

As Always did my best, going through some emotion withdrawls without having my son for Christmas this year.. Sorry for the lak of quality. It'll get better, Promise