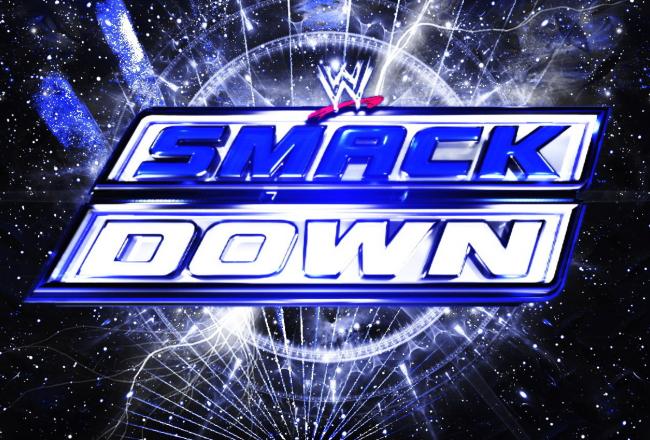 Hello ladies and gentlemen, welcome to our weekly presentation of our WCW Friday Night Smackdown Power 10!. I am your host Justin Roberts broadcasting live from WCW Friday Night Smackdown headquarters in Philadelphia, Pennsylvania. We have had some intense action on smackdown over the past few weeks, So now it's time to unveil Smackdown's power 10 for this week and see which superstars gained some spots, and which superstars lost some spots.
1. The Show Off Dolph Ziggler
The show off was able to fend off Triple H at anarchy in a last man standing match that will go down as one of the greatest matches of all time, in the process Ziggler claimed what he worked so hard for to earn, the WWE Championship. Dolph proceeded to back up his claim as the champion when he successfully defended against Brock Lesnar on smackdown. Dolph has been at the top of these rankings since they started and to be quite honest, I don't see anyone dethroning him from his top spot anytime soon, but will I be proved wrong?, will someone knock the show off, off of the top spot?, and who will Ziggler face at the rumble for the title?, all these questions and more will be answered on smackdown in the coming weeks so stay tuned.
2. United States Champion Daniel Bryan
The master of submissions and the United States Champion Daniel Bryan holds his spot at #2 this week. Bryan successfully fended off one of the biggest challenges of his career in the form of the heartbreak kid Shawn Michaels, at anarchy the 2 battled it out in Michaels specialty match, a ladder match, however Bryan was able to climb the ladder and retain the title. Bryan is scheduled to face Sheamus and Ryback for the United States Championship on smackdown, however D-Bry is nowhere to be found, will he appear and defend his title?, or will D-Bry continue to lurk in the shadows?, who knows, tune in to smackdown and you just may find out.
3. Cody Rhodes
The other half of the Dashing Dragons comes in at number 3 this week right behind his partner Daniel Bryan. Rhodes secured a massive victory at anarchy when he was the man who eliminated Ryback in the handicap match. some speculate the win was tainted due to Cody's partner Alberto Del Rio nailing Ryback with a low blow before Rhodes hit the cross rhodes that picked up the win for his team, nevertheless a win is a win in my book so Cody moves up to #3. I see big things in Cody Rhodes future on smackdown, the question is, what are they?
4. The Heartbreak Kid Shawn Michaels
Shawn Michaels holds his spot at #4 on our power 10 this week. Although he lost his United States Championship match at anarchy to Daniel Bryan, however the showstopper put a stop to Drew Mcintyre running his mouth by serving up some sweet chni music and winning a steel cage match against the sinister Scotsman on smackdown, overall HBK evens out for the past few weeks, what can we expect from Shawn in the coming days and weeks?, all I know is I hope I ain't on the poopie people list.
5. The Big Red Monster Kane
Kane takes a massive leap in our rankings going from #9 to #5, although Kane hasen't been seen to frequently on smackdown for various reasons, "probably sending people to hell or something", the big red monster picked up a massive win on the special Christmas chaos edition of Raw, Kane defeated 6 of smackdown's biggest names in one of the 2 elimination chamber matches, therefore the gift that Kane won was a guaranteed WWE Championship match against the champion Dolph Ziggler on any smackdown he chooses until the royal rumble, in which if Kane doesen't use his title match by the rumble, he will face Ziggler for the title that night at the royal rumble event. will Kane be our next WWE Champion?, will he take smackdown to the deep depths of hell!, we are going to find out in the next few weeks.
6. The Beast Brock Lesnar
Brock Lesnar is on a major losing streak, he has lost twice to Dolph Ziggler, and he lost the smackdown elimination chamber at Christmas chaos, to make matters worst he has Ryback gunning for him, if there is one upside to this whole situation, it is that this is Brock fucking! Lesnar we are are talking about, Brock is the ultimate badass and if anyone can pull out of a slump like this and go on a unstoppable winning streak, it's Brock Lesnar, the question is will we see that out of the beast?, and if we don't, then what is Lesnar's plans for the future?
7. The Monster Ryback
The monster Ryback moves up a spot this week due to pulling out the unthinkable and defeating not just Sheamus, but Booker T as well in a 2 on 1 handicap match that had an epic finish. However Ryback only moves up one spot due to losing the 1 on 3 gauntlet at anarchy, mind you Ryback eliminated R-Truth and came so close to eliminating Cody Rhodes until Alberto Del Rio sprung into action and low blow'ed Ryback allowing Cody to hit the cross rhodes and pick up the victory for his team. Ryback demanded to feast on someone on smackdown so Stephanie McMahon awarded Ryback with a United States Championship match for his impressive victories over the past few weeks, Ryback is scheduled to face Daniel Bryan and Sheamus for the United States Championship on smackdown, who will win, will Ryback consume some U.S. Championship gold?, and when if ever will we see Brock Lesnar and Ryback have another confrontation?, all these answers and more in the coming weeks on friday night smackdown.
8. Tensai
The bodyguard of Triple H known simply as Tensai moves onto this weeks power 10 coming in at #8. Tensai and Kane carried out Stephanie McMahon's wishes by demolishing Ted Dibiase in a 2 on 1 handicap match, will we see big things from Tensai besides his big fat belly in the near future, or is this just a one time affair?, find out every week on friday night smackdown.
9. The Game Triple H
Triple H drops from #6 to #9 after being on a massive losing streak, even after all the swindling his wife pulled for him like getting him into that title match in the first place Triple H still came up short. Every week goes by and the statement game over seems all the more real for Triple H, has the game lost his touch, is it indeed game over, or will the cerebral assassain go on a roll and put this losing streak behind him?, find out every week on smackdown.
10. Drew Mcintyre
The sinister Scotsman rounds out our power 10 at #10 this week, although suffering a loss to Shawn Michaels on smackdown, I like where this guy is going, if he can find a way to put it all together maybe get a manager or something, then I think this kid will be a real force to be reckon with over the next year, smackdown watch out, Drew Mcintyre is here to stay.
Well that's all the time we got this week, be sure to tune in next week when we do this all over again to find out how well each superstar of Smackdown did, and whether they moved up or down in the rankings. Im Justin Roberts signing off from WCW Smackdown headquarters in Philadelphia Pennsylvania. Good night everyone.